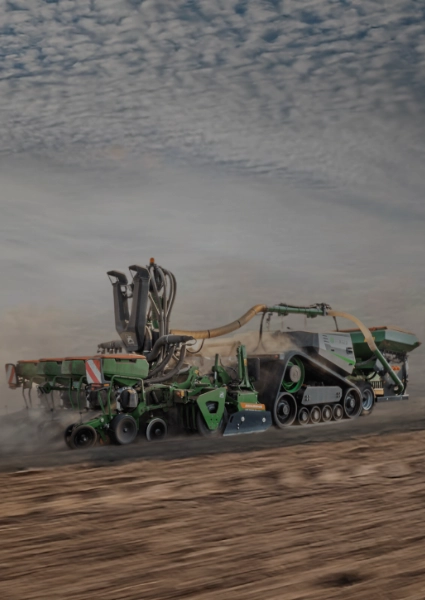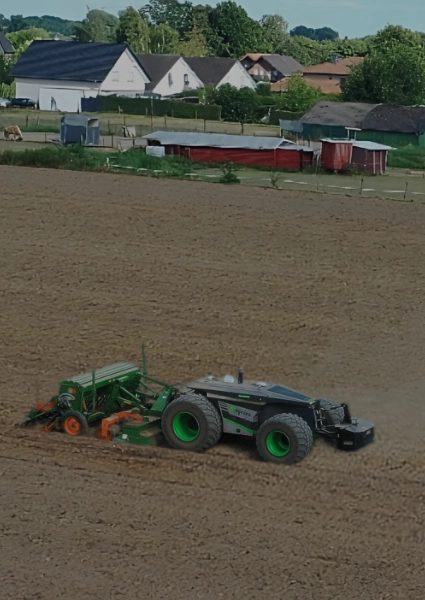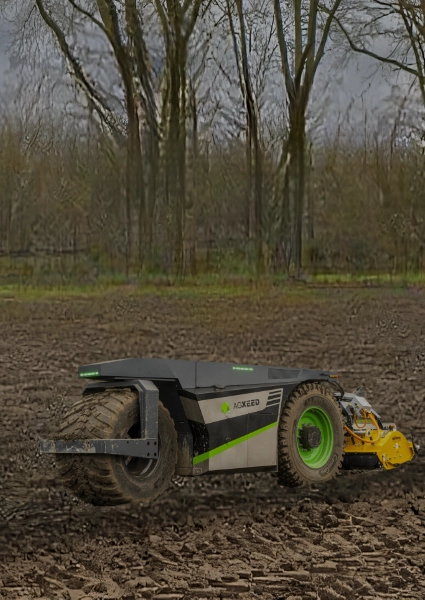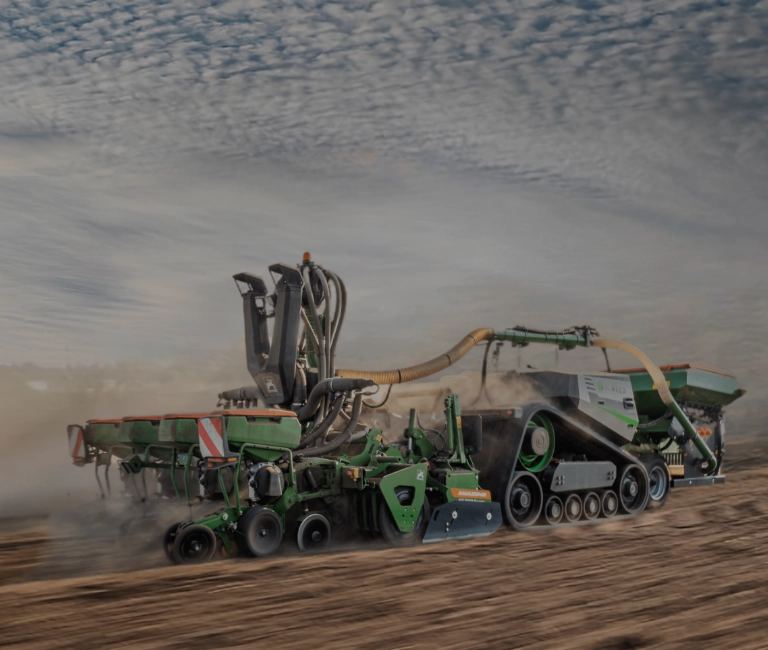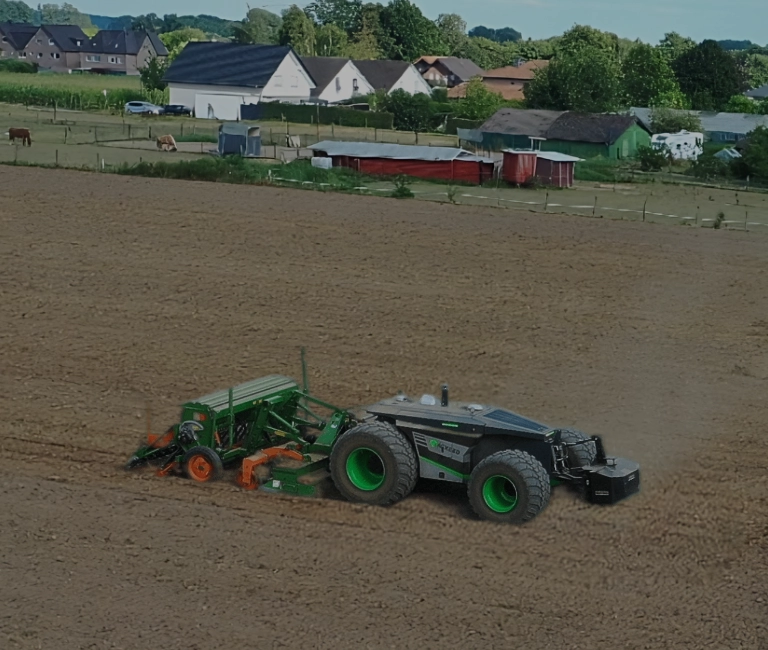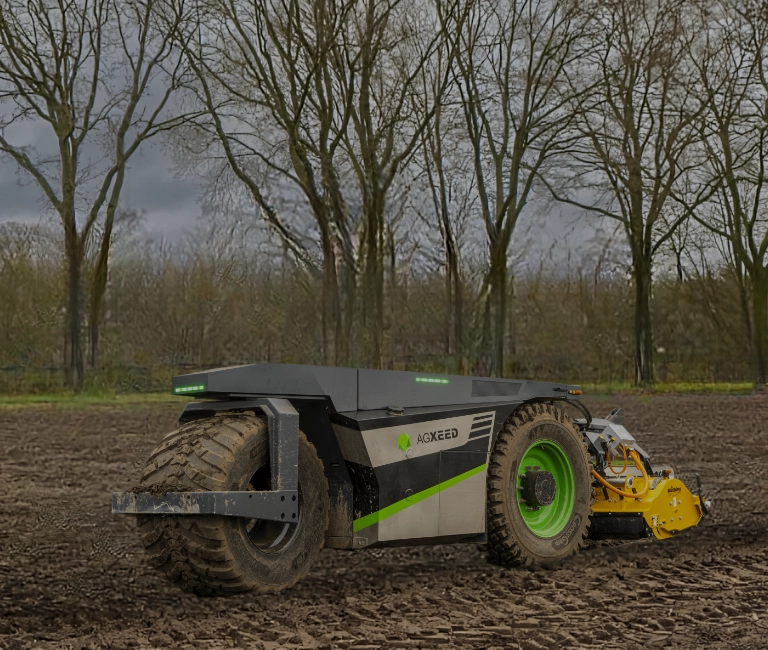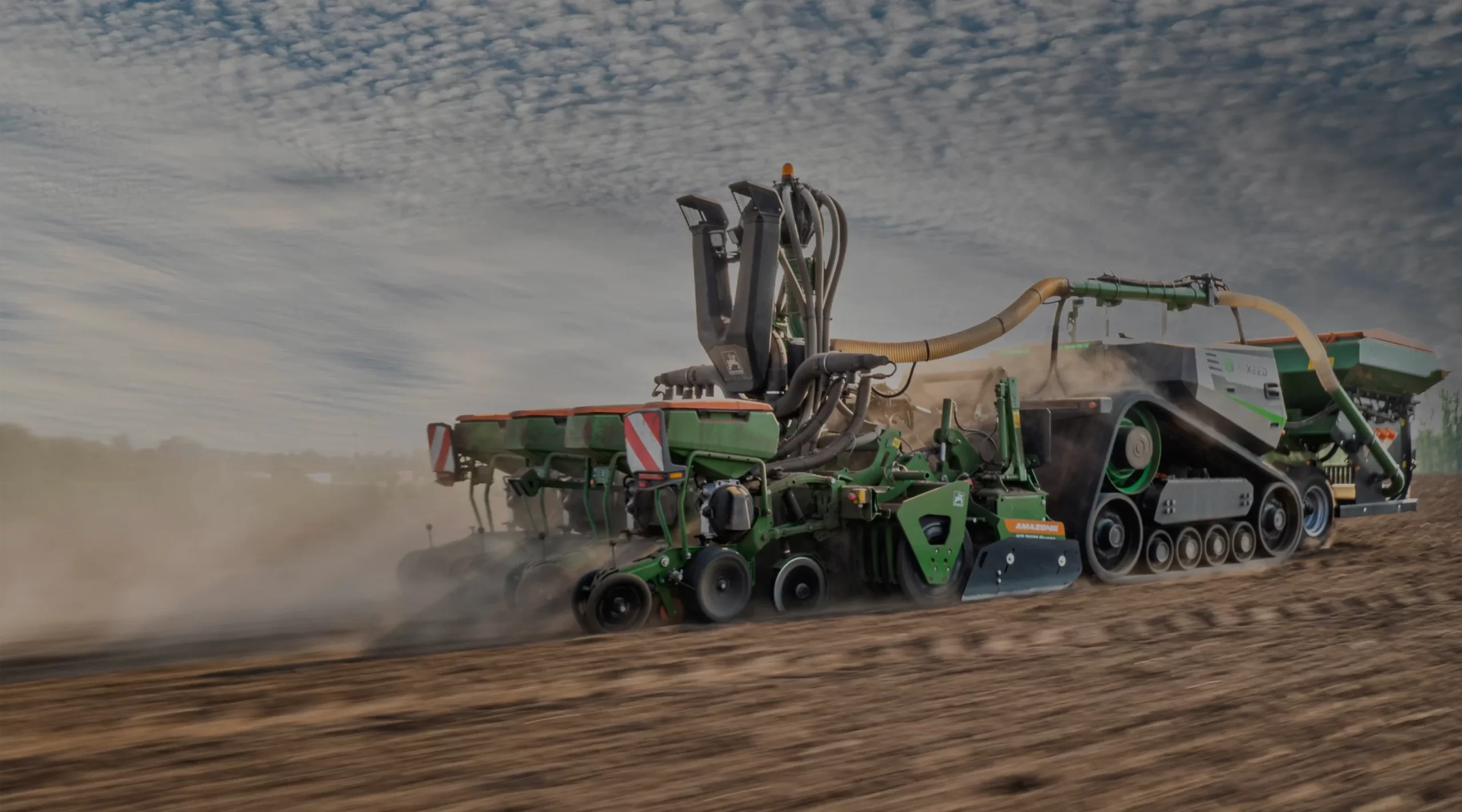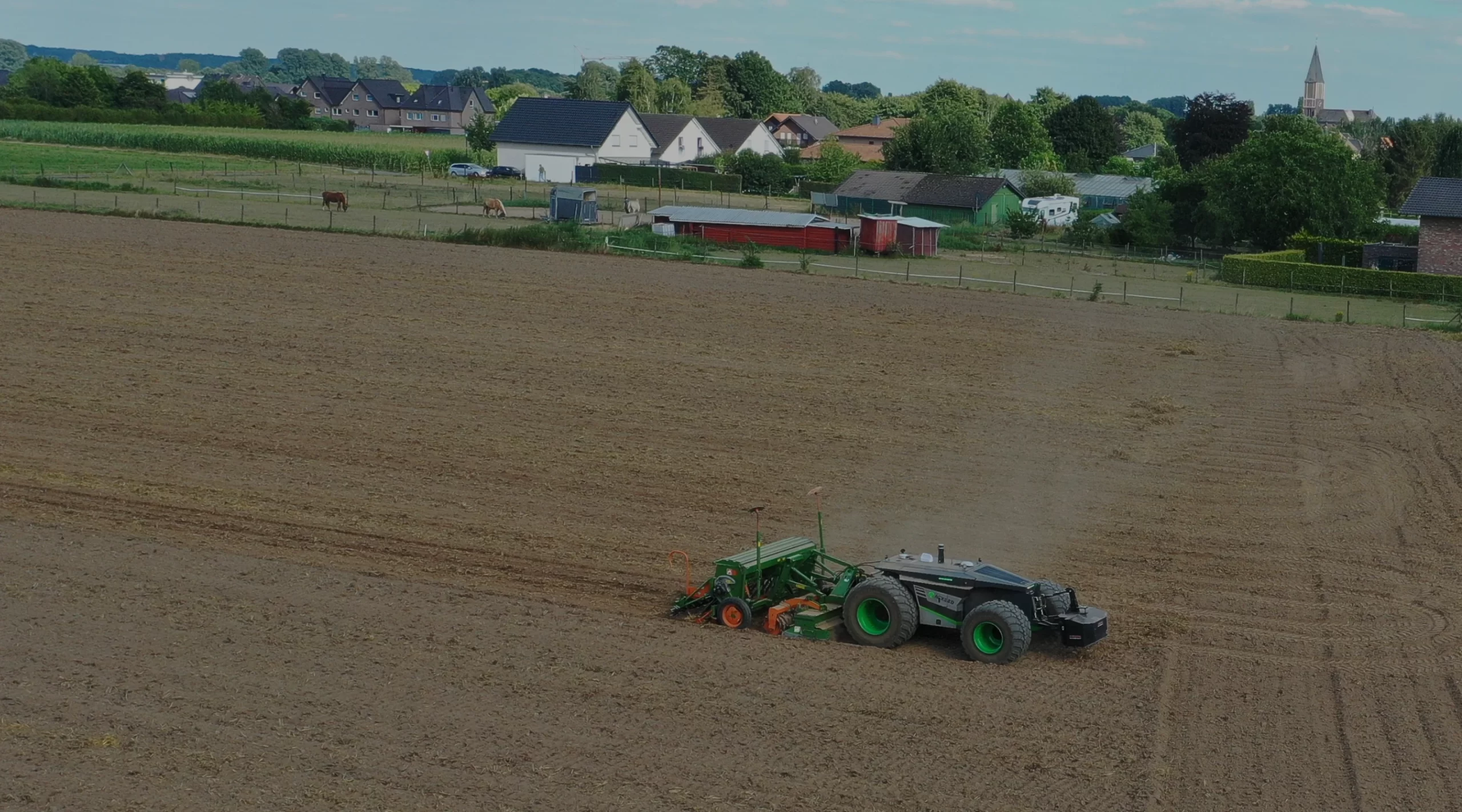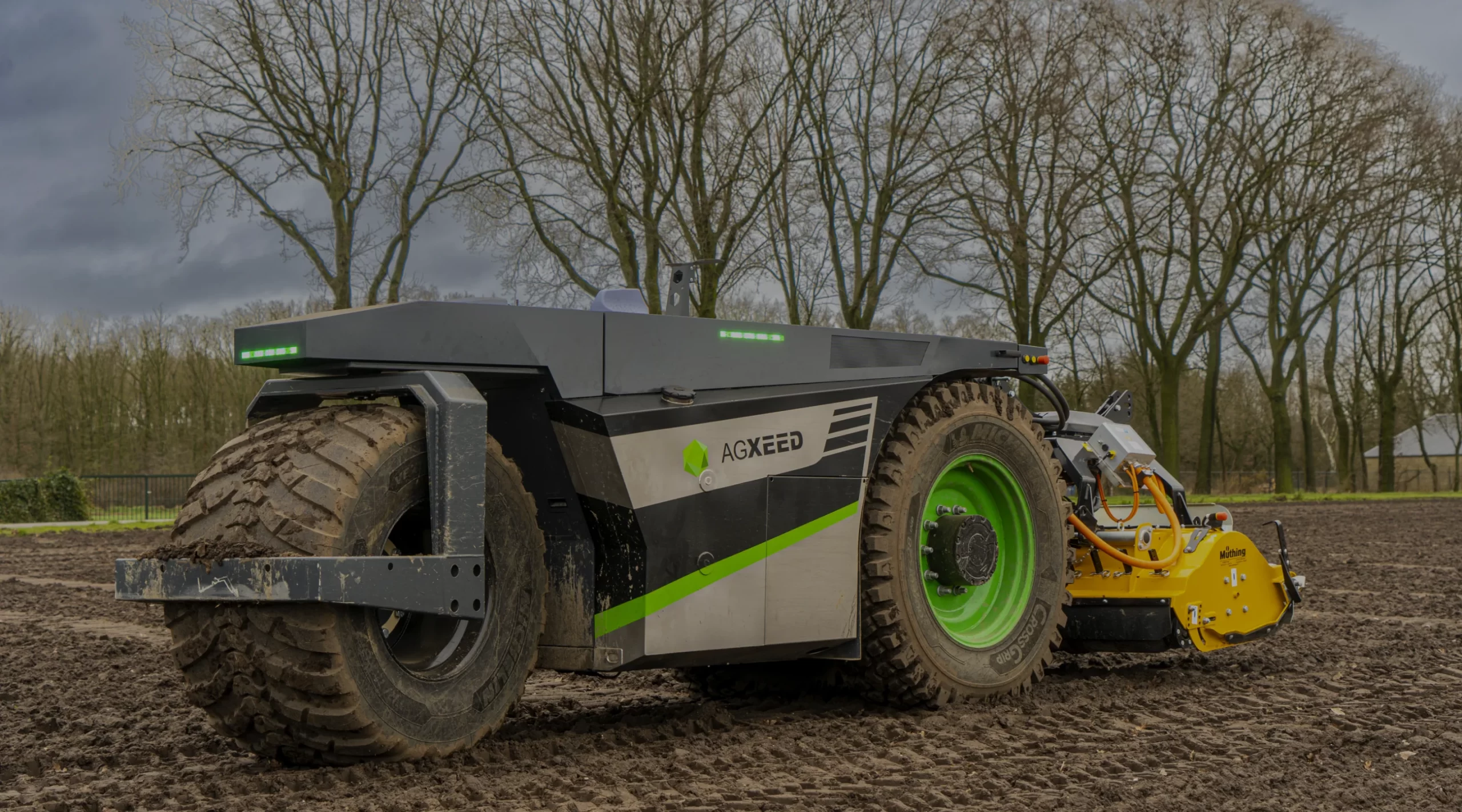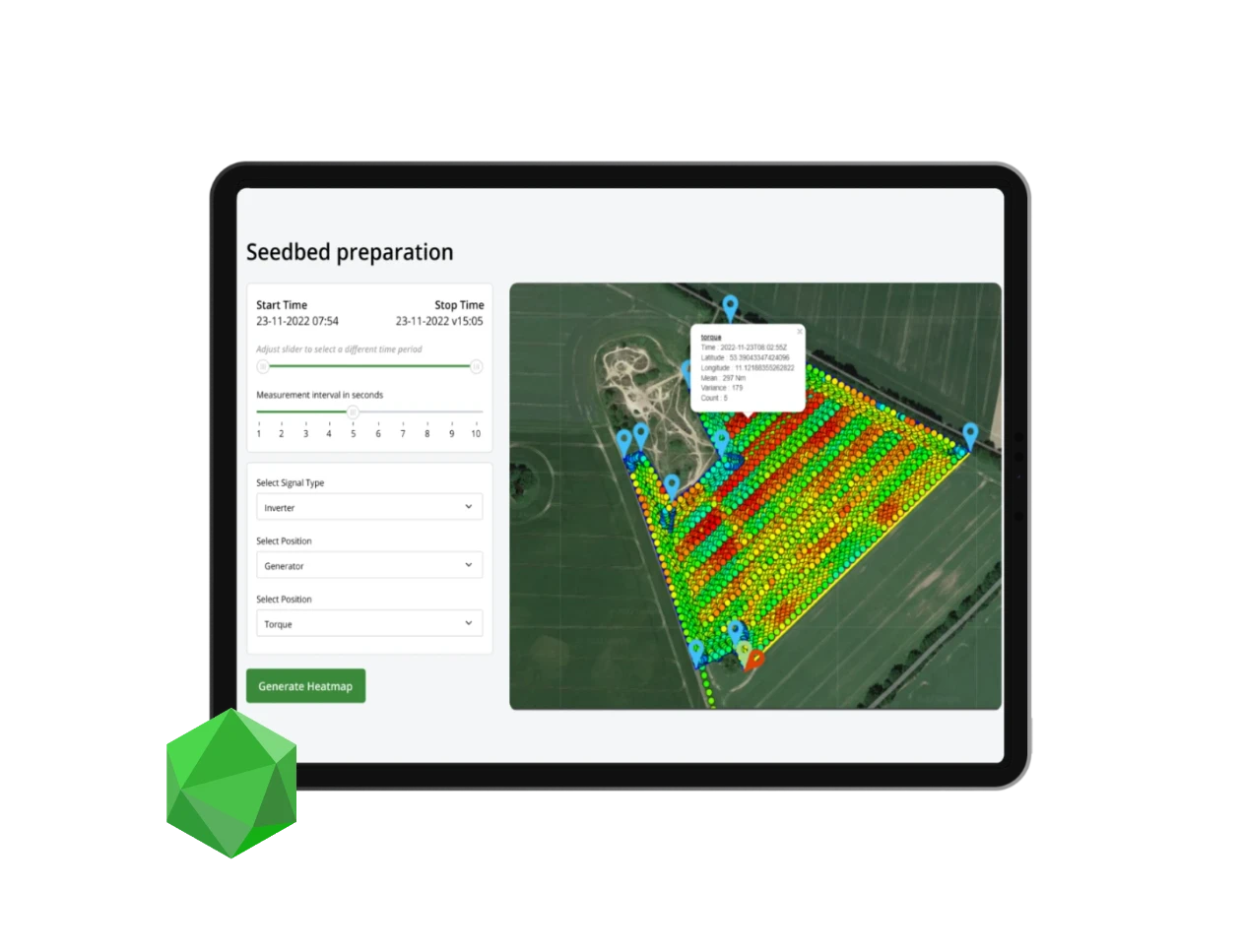 Smart.
Unsupervised.
Ready-to-use.
Sustainable farming made profitable by the AgXeed autonomous ecosystem of machines and the cloud-based portal.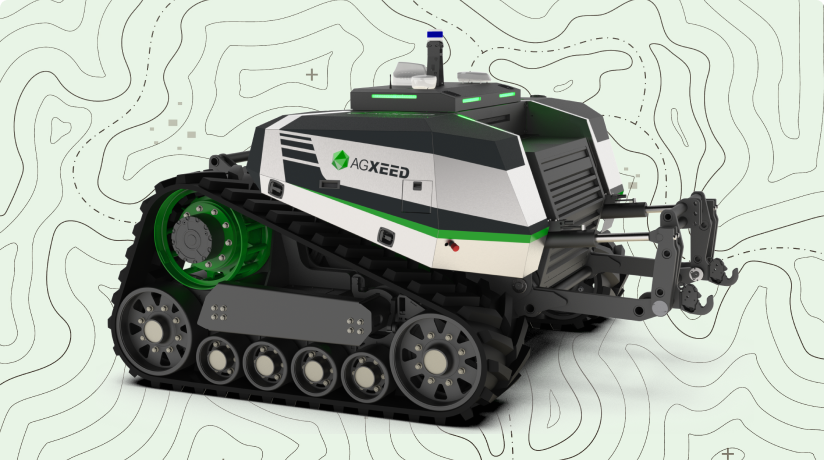 AgBot 5.115
T2
Ready for hours of high-capacity work on broad arable land
Soil preserving crawler tracks
Adjustable track width from 1.90 m up to 3.20 m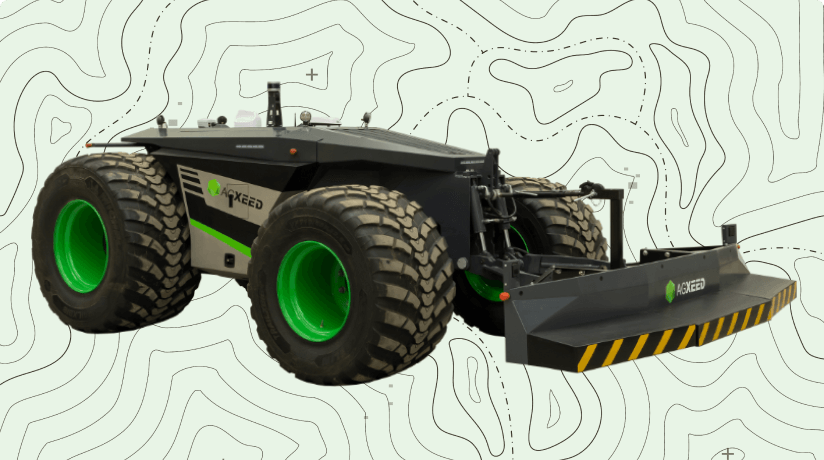 AgBot 2.055
W4
Your versatile machine for light soil applications & maintenance
Various adjustable wheel configurations and track widths
Reach high capacity through continuity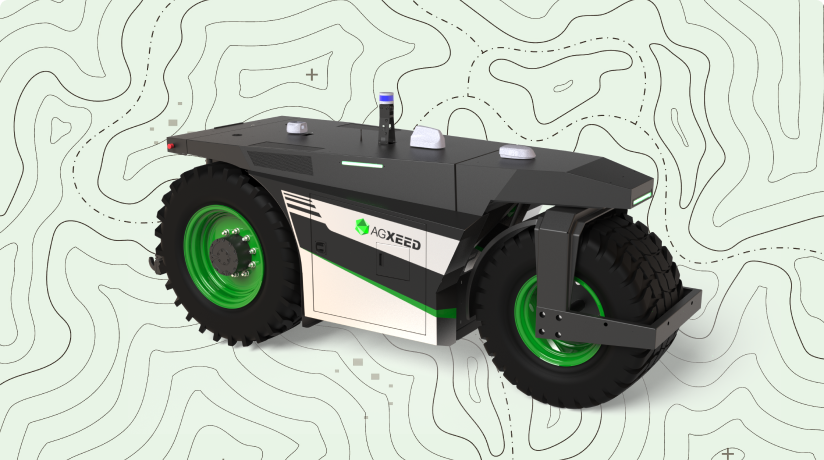 AgBot 2.055
W3
Designed for smart applications in orchards and beyond
3-wheel design for even and soil preserving rollover
Enables continuous working for maximum capacity
 
AgBot guide.
Choose the right one.
Curious about
AgBots? Visit your local distributor to experience it in person.
"For years I've been looking for a tractor driver who has such a feeling for our soil and the machines. If colleagues don't think autonomy is possible, then they haven't tried it. The AgBot is fun, since it has time to work. It does what I want and takes no breaks."
"As a robotics student, I'm excited at the speed at which AgXeed is pushing autonomous driving in the field. The AgBot runs very stable and if problems arise, AgXeed solves them immediately."
"The AgBot is very accurate and takes long tasks such as cultivating off our hands. The work that the AgBot delivers is high quality, better than average drivers."
"I am surprised by the efficiency and soil protection of the AgBot."
"With the smart farm management portal to which the AgBot is linked to, we can plan, execute and monitor the entire working process on the farm. It provides insights of our field processes we never had before, even before we go out into the field"
"The AgBot has a simple structure and is very easy to maintain. The AgBot does its job with constant quality. Minimizing the soil impact with a smaller unit with increased workable hours."
"We didn't expect the AgBot to be so easy to maintain: fill up, clean up the air-filter, oil once a week and off we go."
"The concept of AgXeed from the preliminary planning until the actual AgBots, convinced us from day one: consistently focusing on the customer. We are on the right track together.
An important basis is the consensus on the product strategy: standardization of the mechanical interfaces and above all in communication via ISOBUS/TIM, ensure us a quick entry into the market and future-proof development in this young market segment."
Read more
Our distribution partners will first survey your field by hand of GNSS technology. Afterwards they will upload the geofences into you personal AgXeed portal account. Once you log into the portal, your AgBots are already in there. To complete the story, our distribution partners will also digitize your implements, which will then be virtually connected to your AgBots in the portal. Now you are ready to set up your first tasks.
Select a field, choose one of your AgBot-Implement combinations and define your desired process parameters like working speed, working depth or hydraulic control valve settings. Afterwards you choose your desired reference A-B line and then the portal takes over and creates automatically the whole routing and task.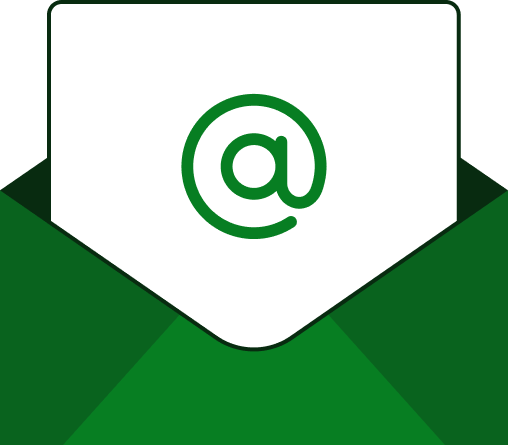 Keep in touch with the latest AgXeed updates