Autonomous solution to your farming needs
Maximum gain for minimum effort
Technological
AgXcellence

Standard
control valves

Safety
mechanisms

LiDAR
detection

front and rear
Cameras

Standardized
3-point linkage

App
control

Data-
gathering

standard
ISOBUS / TIM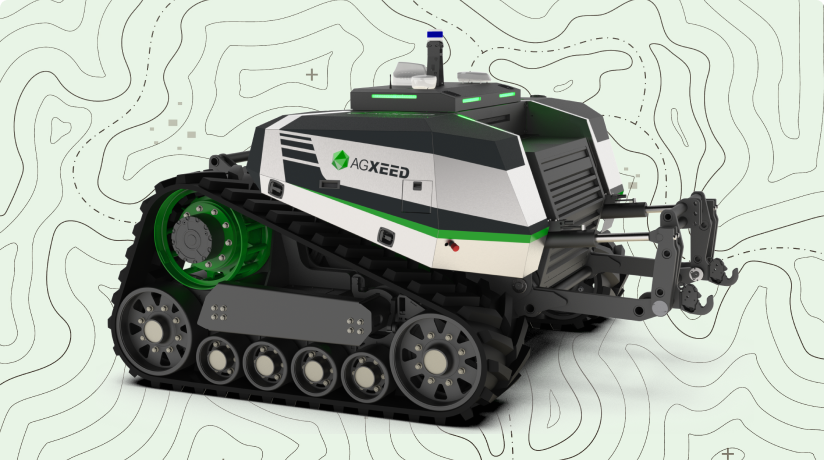 AgBot 5.115
T2
Ready for hours of high-capacity work on broad arable land
Soil preserving crawler tracks
Adjustable track width from 1.90 m up to 3.20 m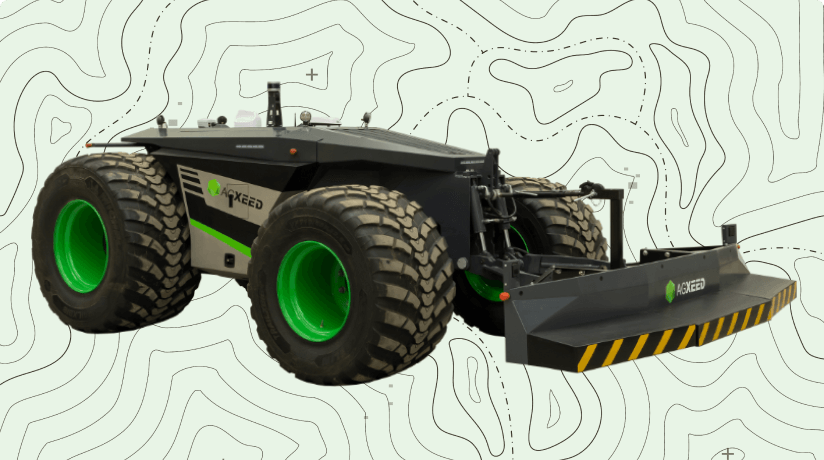 AgBot 2.055
W4
Your versatile machine for light soil applications & maintenance
Various adjustable wheel configurations and track widths
Reach high capacity through continuity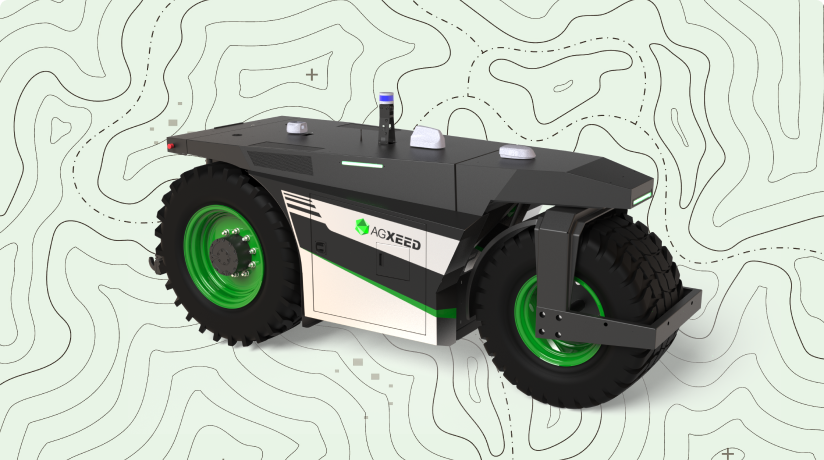 AgBot 2.055
W3
Designed for smart applications in orchards and beyond
3-wheel design for even and soil preserving rollover
Enables continuous working for maximum capacity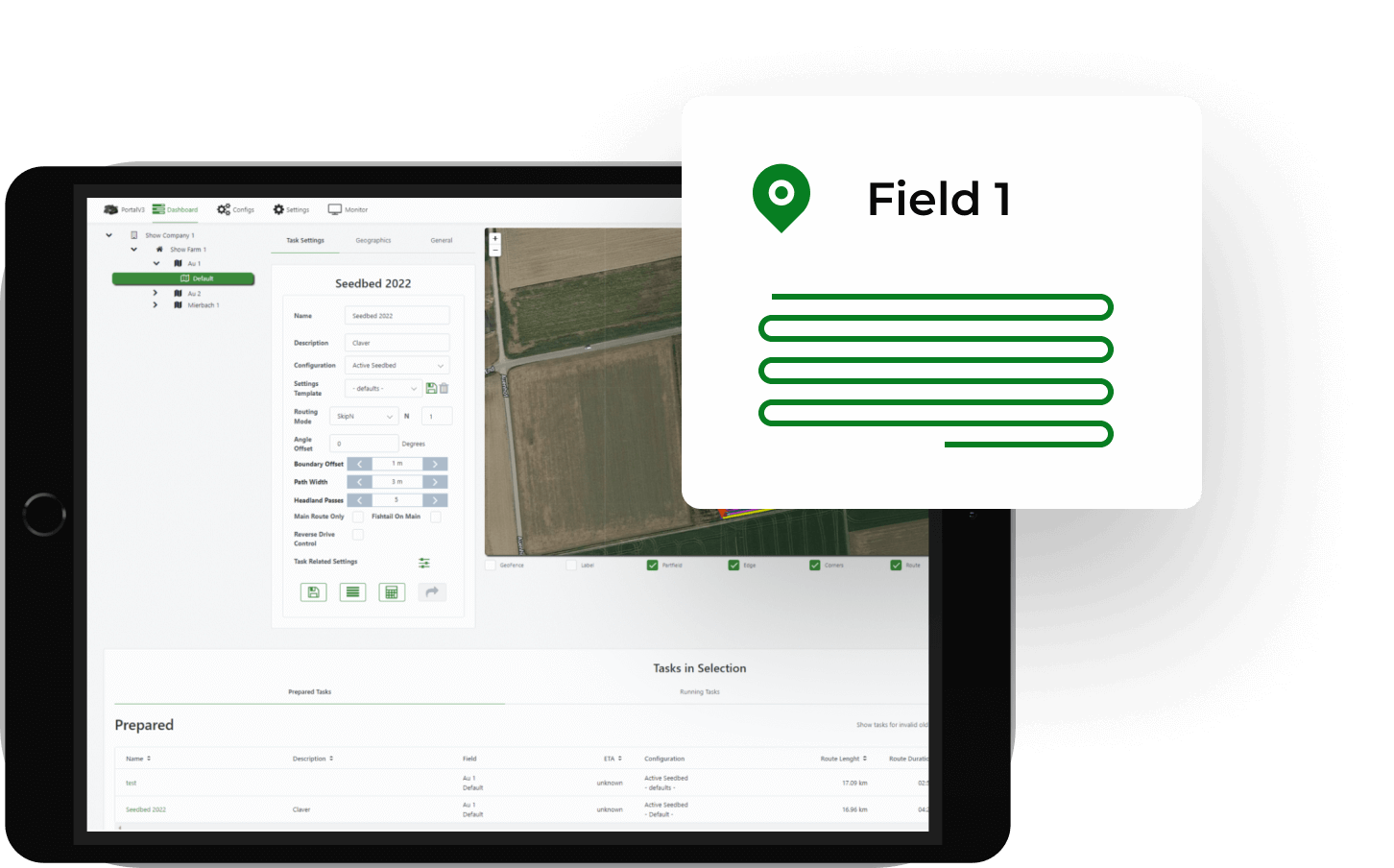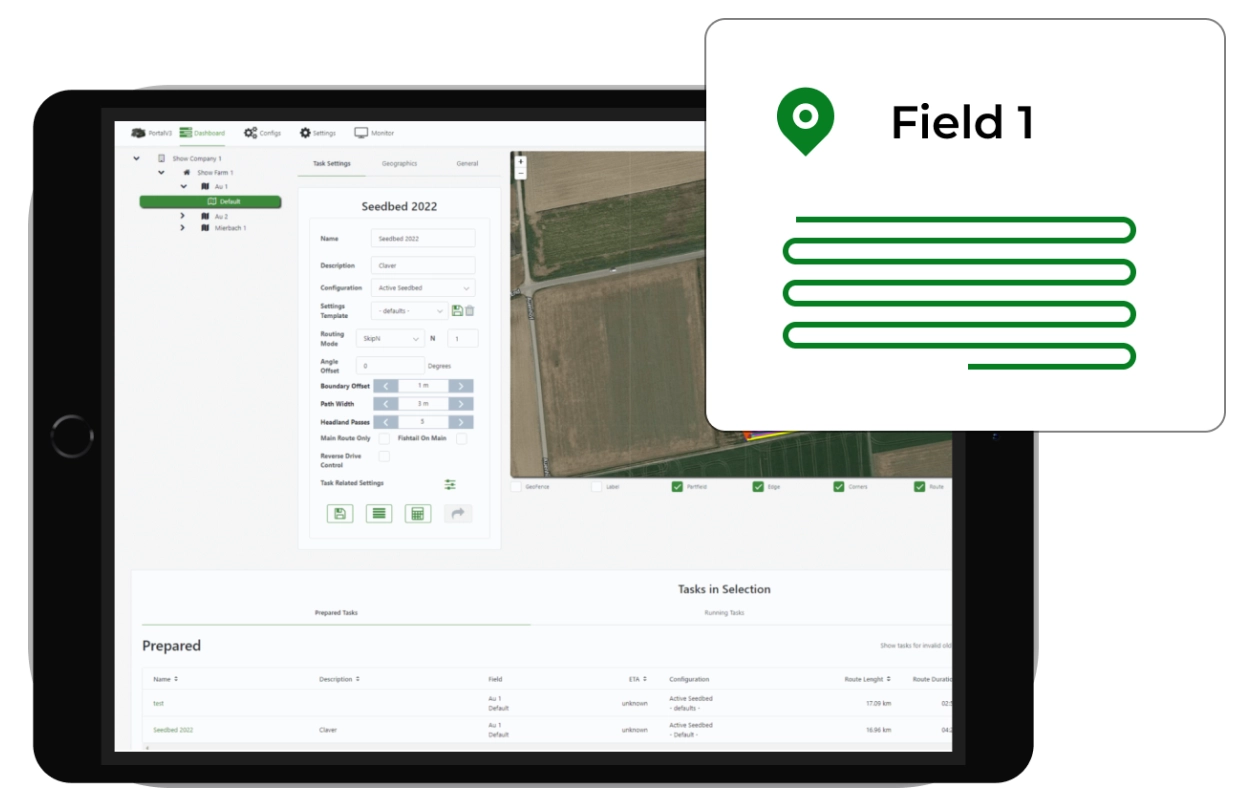 Farming starts here: Your AgXeed Portal
Manage, set up, control, and gather data received by AgBots in one intuitive application from anywhere.
"With the smart farm management portal to which the AgBot is linked to, we can plan,
execute and monitor the entire working process
on the farm. It provides insights of our field processes we never had before, even before we go out into the field."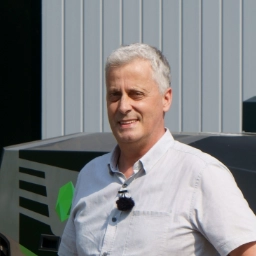 Peter Van Osch
P. v. Osch groenteproducties
Our distribution partners will first survey your field by hand of GNSS technology. Afterwards they will upload the geofences into you personal AgXeed portal account. Once you log into the portal, your AgBots are already in there. To complete the story, our distribution partners will also digitize your implements, which will then be virtually connected to your AgBots in the portal. Now you are ready to set up your first tasks.
Select a field, choose one of your AgBot-Implement combinations and define your desired process parameters like working speed, working depth or hydraulic control valve settings. Afterwards you choose your desired reference A-B line and then the portal takes over and creates automatically the whole routing and task.