Harsewinkel/Oirlo/Hasbergen-Gaste, in September 2023. The world's first cross-manufacturer autonomy association in agricultural technology, "3A – ADVANCED AUTOMATION & AUTONOMY," received a Silver Innovation Award from the Agritechnica Innovation Commission. The founding partners, CLAAS, AgXeed, and Amazone, view this recognition as validation of their open approach and objectives to accelerate the development, standardization, and market readiness of partially and fully autonomous tractor-equipment combinations.
Shaping the future together – with a variety of technical solutions for farmers and contractors
Progressive process automation and autonomy will be central themes of discussion between manufacturers, farmers, and contractors at Agritechnica in Hanover in November. Thanks to 3A – ADVANCED AUTOMATION & AUTONOMY, this topic will also feature prominently in cross-manufacturer conversations this year.
The award of a Silver Medal by the Agritechnica Innovation Commission to the 3A network affirms that high levels of automation and autonomy are on the horizon and will soon become integral parts of agricultural practices. The founding members of 3A, CLAAS, AgXeed, and Amazone, expressed their delight at being recognized in the lead-up to the world's leading agricultural technology trade fair. They emphasized that the open, cross-manufacturer approach of the association not only allows innovative large and medium-sized companies to participate but also provides opportunities for smaller manufacturers with limited development resources. The benefits are evident: technologies are developed more rapidly to reach market maturity by pooling resources and expediting standardization. Furthermore, farmers and contractors will gain access to a wide array of manufacturing solutions within an integrated, open end-to-end management system, enabling them to select the best technology for their operations and needs, irrespective of brand and color.
The initial collaborative project of the 3A consortium is a planning and execution software that enables highly automated to autonomous control of tractors and attachments using the AgXeed Box and the standardized ISOBUS interface. This software facilitates interactions between attachments, field robots, AgBots, and tractors for automated or autonomous process optimization. Throughout the entire process chain, from planning to implementation to analysis, the operator and driver experience reduced workload, resulting in increased fieldwork efficiency.
The first products developed for highly automated to autonomous practical use of this planning and evaluation software are Amazone AutoTill for soil cultivators, the AgXeed Box, and CLAAS Autonomy connect. Further cross-manufacturer applications in all practical processes of the agricultural sector will follow. Other manufacturers are expected to join the association to actively contribute to the expansion of application diversity.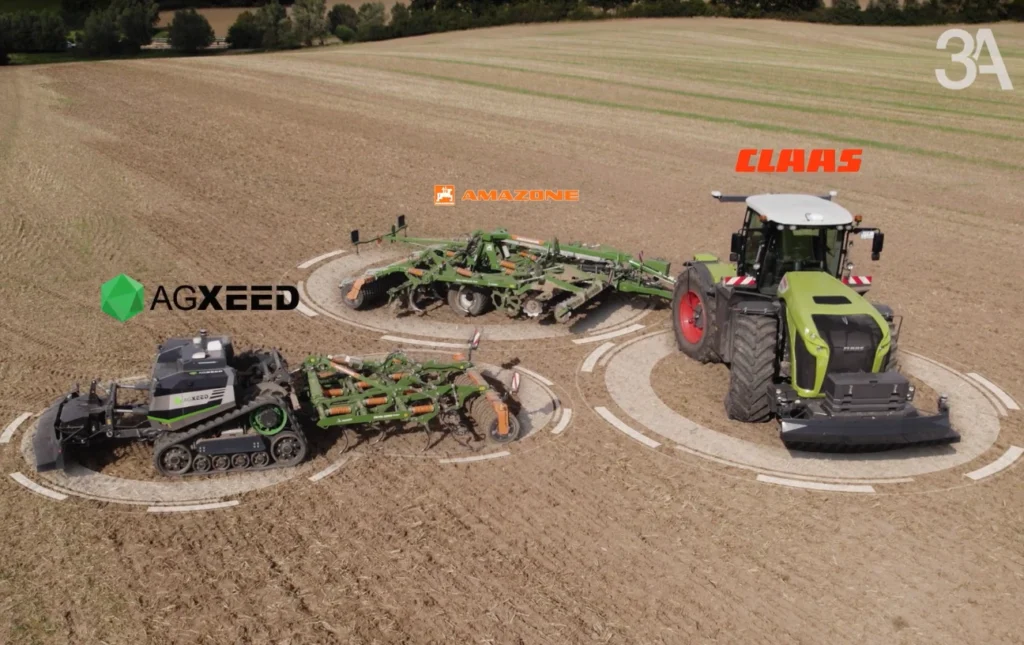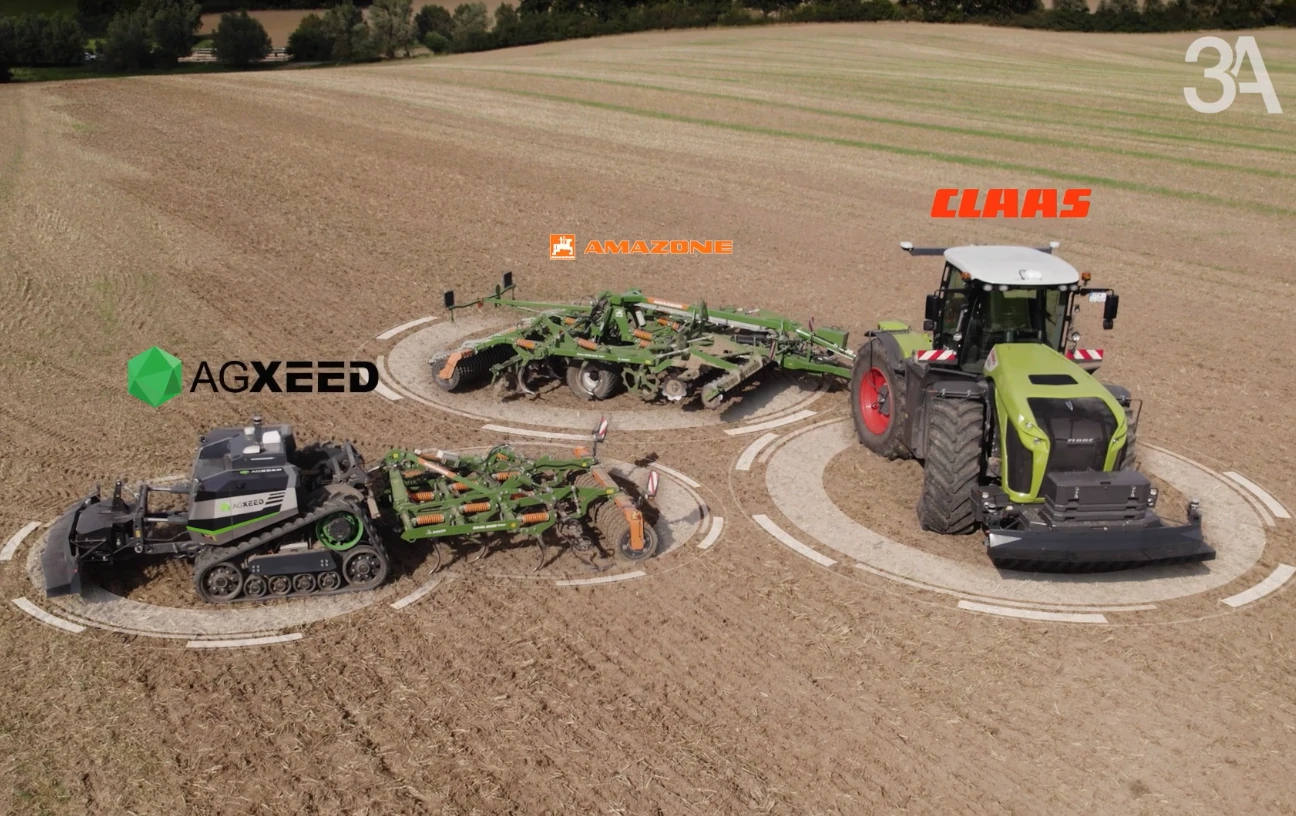 ---
About CLAAS
CLAAS (www.claas-gruppe.com) is a family business founded in 1913 and is one of the world's leading manufacturers of agricultural machinery. The company, headquartered in Harsewinkel, Westphalia, is the European market leader for forage harvesters and combine harvesters. CLAAS also holds top positions globally in tractors, agricultural balers, grassland harvesting machines, and cutting-edge agricultural information technology. CLAAS employs more than 12,000 staff worldwide and generated a turnover of 4.9 billion euros in 2021.
About AgXeed
AgXeed was established in 2018 and quickly became a global leader in autonomous agriculture. Innovative AgXeed technologies focus on addressing the challenges of sustainable food production, including soil protection, resource conservation, and the shortage of skilled labor. AgXeed's AgBots are user-friendly and lightweight, minimizing soil compaction, promoting healthy plant growth, and increasing yields. AgXeed software and data modeling enable farmers to proactively control and optimize their operations across all phases of the seasonal farming cycle. The AgXeed product range includes three AgBots with different chassis designs and engine outputs, available in over 20 countries. A network of highly qualified distributors supports their market presence. Weitere Informationen: www.agxeed.com.
About Amazone
AMAZONEN-WERKE H. Dreyer SE & Co. KG manufactures agricultural and municipal machinery, headquartered near Osnabrück in Hasbergen-Gaste. The company, with nine production sites and around 2000 employees, specializes in cultivators, seed drills, fertiliser spreaders, and crop protection sprayers. In 2019, SCHMOTZER Hacktechnik, a hoeing specialist, joined the AMAZONE Group, enhancing their expertise in "intelligent crop cultivation." More information: www.amazone.uk.